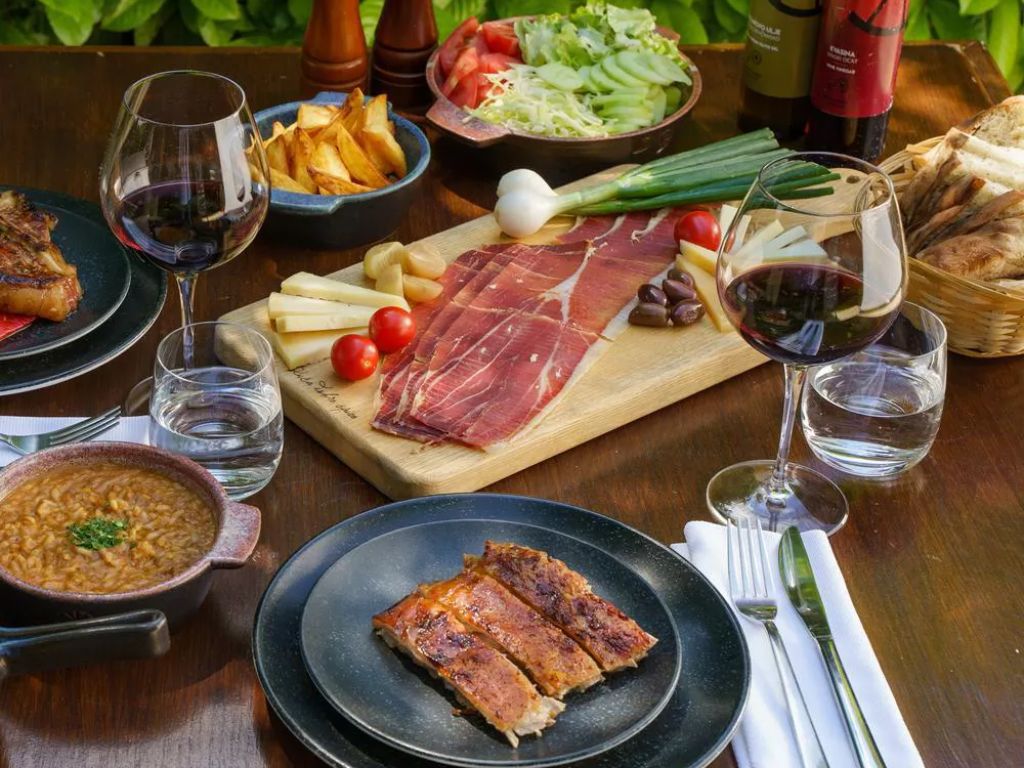 4 best Michelin restaurants in Sibenik area
1. Pelegrini - Šibenik
Restaurant Pelegrini is located in the heart of Šibenik, in 700-year-old Villa Pelegrini-Tambača, just next to the Cathedral of St. Jacob. It is one of ten Croatian restaurants with a Michelin star which they received in 2018. In addition, it was named the best restaurant in Croatia for the third year in a row! Interesting thing about this restaurant is culinary philosophy of Chef Rudolf Štefan. He places great emphasis on utilizing locally sourced ingredients and places a strong focus on ensuring that the staff are consistently learning and growing. This dedication to learning and development allows for the creation of innovative dishes that seamlessly blend traditional and modern elements.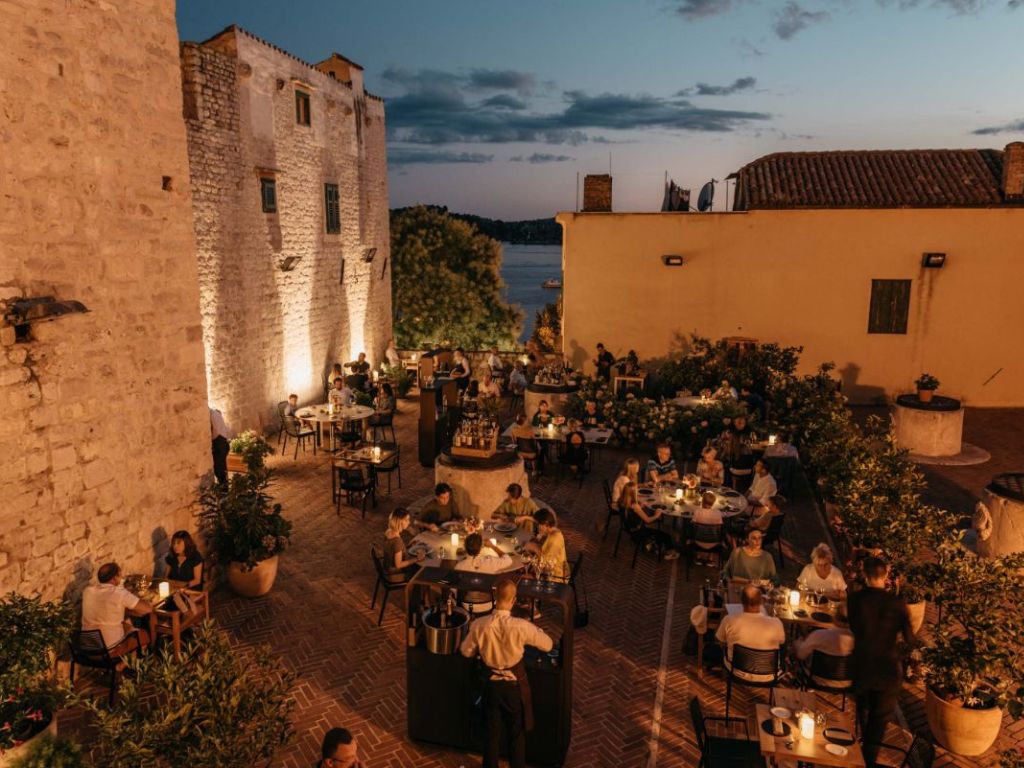 Pelegrini - galerija
2. Konoba Tri Piruna - Vodice
Konoba (tavern) Tri Piruna is traditional Dalmatian restaurant located in city centre of Vodice. It is fine dining establishment located in the picturesque coastal town of Vodice, Croatia. The restaurant offers a sophisticated and elegant atmosphere, with a focus on providing exceptional food and service. This traditional tavern sources only the freshest ingredients from local markets and farms, ensuring that every dish is bursting with flavor and character. They prepare dishes according to traditional recipes, but also in a modern way. Whereby the offer is constantly changing and it is supplemented with attractive daily offers of dishes made from selected seasonal ingredients. Konoba Tri Piruna only use food from local producers and fish from local fishermen. What guests love the most is that every dish is presented to the guest according to the standards of modern and even molecular cuisine techniques. This restaurant still does not have Michelin star, but they have Michelin guide's recommendation and are for sure on track to receive one.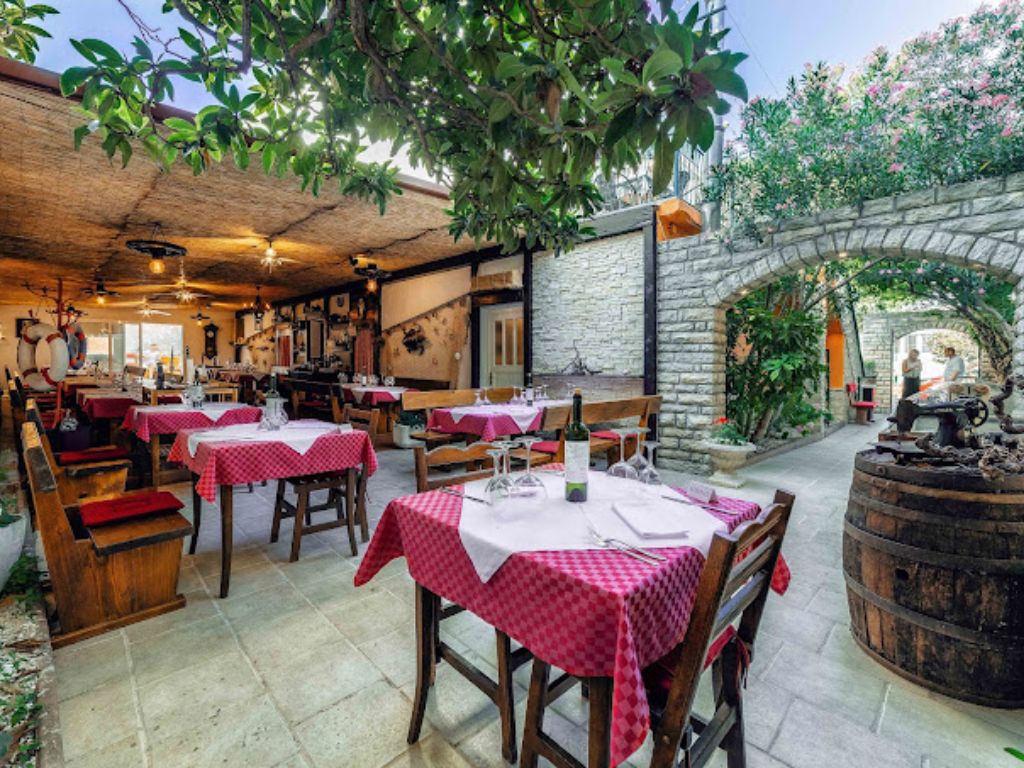 3. Konoba Vinko - Konjevrate
"It's worth heading a few kilometres inland to enjoy the flavoursome local cuisine served at this restaurant, where ham and suckling pig take pride of place on the menu alongside seasonal, traditional dishes and some truly memorable desserts. There's also a charming outdoor space for summer dining. Booking ahead is recommended!" This is how Micheline Guide sees this beautiful traditional Dalmatian konoba where you can find the freshest ingredients from local markets and farms, ensuring that every dish is bursting with flavor and character. Konoba Vinko offers a wine list that is largely accurate, featuring some excellent local wines. The service is on par with a top-tier five-star hotel, and the atmosphere is charming, characterized by an understated entrance and a well-kept century-old stone house. Like Konoba Tri Piruna, Konoba Vinko still doesn't have Michelin star but for sure it has Michelin guide's recommendation and you can find it on their website! :)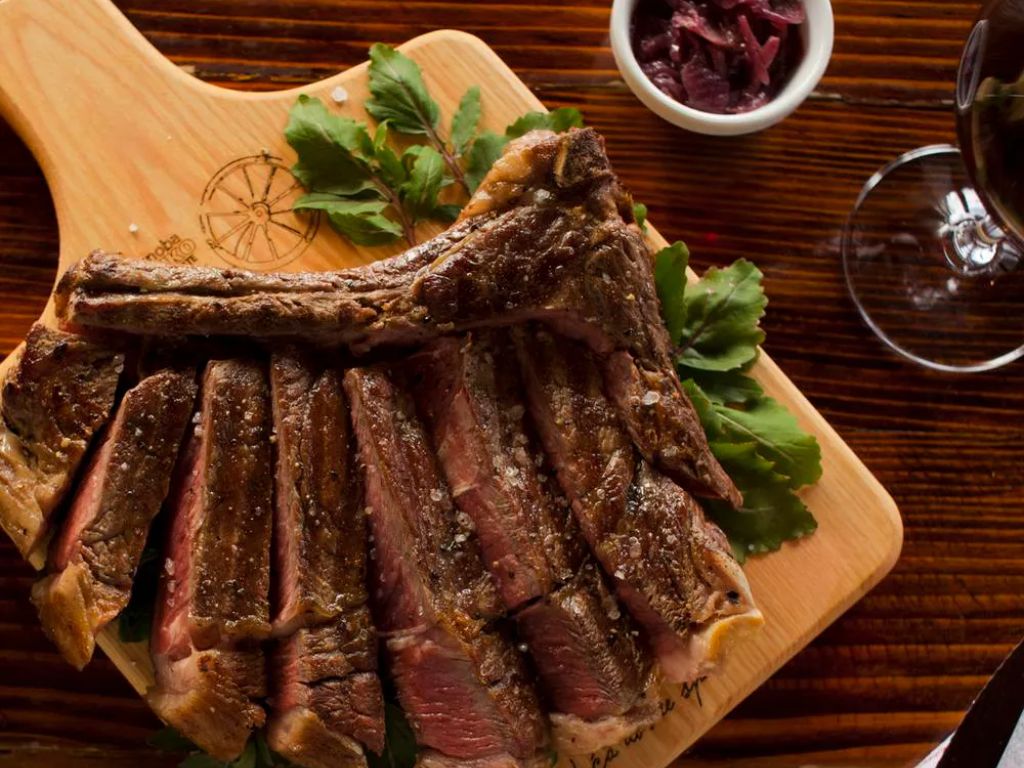 4. Konoba Boba - Murter


Boba is a restaurant located on an island in the Sibenik archipelago, which is connected to the mainland by a short bridge. It is considered the standout restaurant in the area, once known as "Sibenik rocks". The restaurant features an intimate dining room and a large outdoor area, which is simply furnished. Although it is called a "konoba" (tavern) and has a relaxed atmosphere, it has an unmistakable air of elegance. The name Boba from this Konoba located in Murter comes from the family nickname. It represents a dedication to their common story and it connects them with the island that means home to them. The wine list is impressive, with an emphasis on wines from Dalmatia and other regions of Croatia. There is as well big recommendation for Konoba Boba by the Michelin guides!
In conclusion, the Šibenik area boasts a number of good restaurants that offer a range of culinary experiences. From the elegant and sophisticated Michelin restaurant in Vodice, to the charming and understated Boba on an island in the Šibenik archipelago, these restaurants each offer something unique and memorable. The award-winning Pelegrini, which offers a modern take on traditional Dalmatian cuisine, and Konoba Vinko, which showcases the best of local and seasonal ingredients, are also not to be missed. Whether you're a food enthusiast or simply looking for a memorable dining experience, these four restaurants are sure to impress with their exceptional food, service, and ambiance.